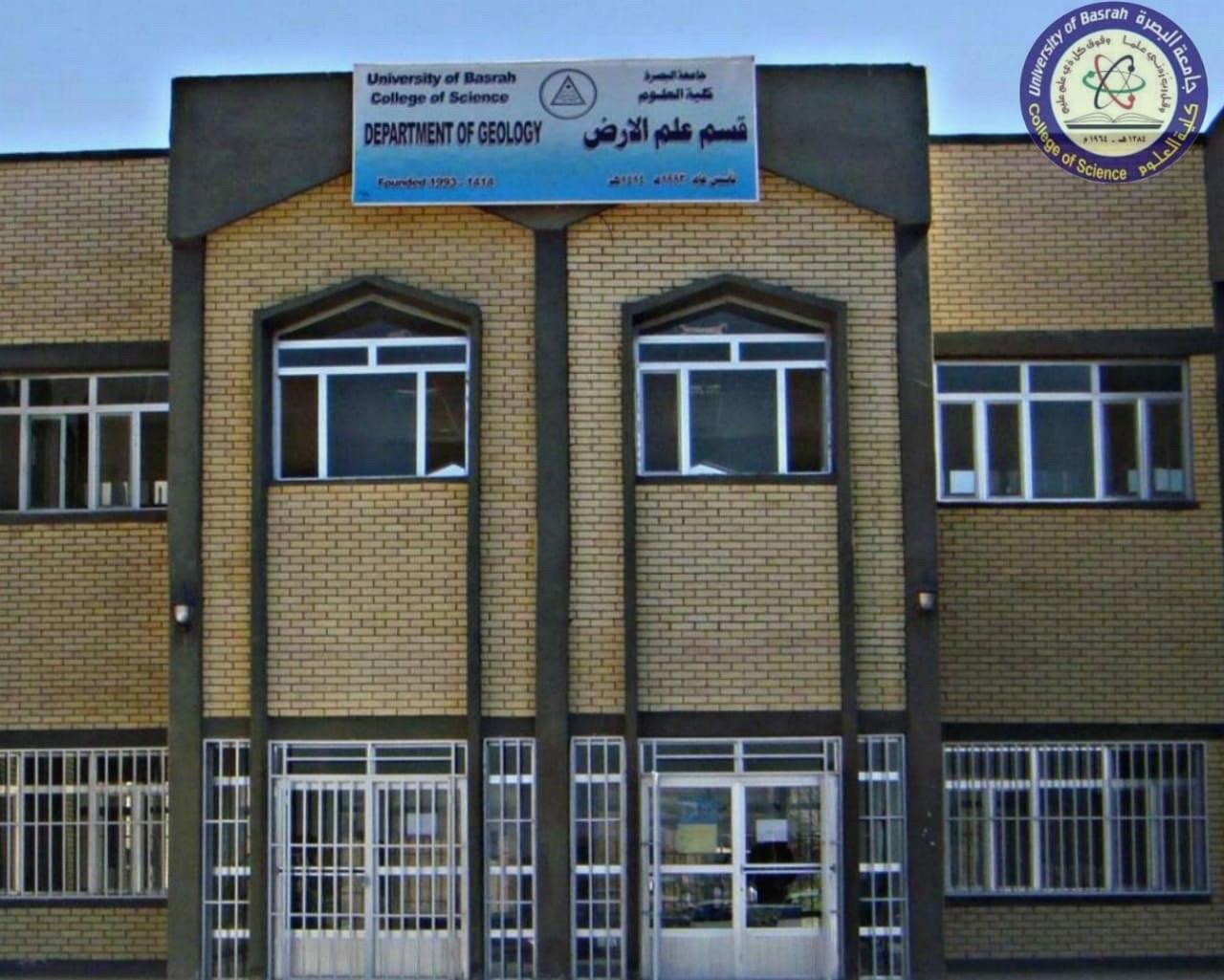 The Department of Earth Sciences is one of the departments of the College of Science, which was established in the academic year 1993 in order to provide specialized cadres in various fields of geosciences, especially in the fields of petroleum geology and water resources due to the water and oil resources of southern Iraq in general and the Basra region in particular. The first course of study at the bachelor's level was graduated in the academic year 1996 / 1997. The department of graduate studies introduced a master's level in the year 1996 / 1997, and the doctorate level was the first course in 2001 / 2000.
Department Vision
The Department of Geology aspires to be one of the distinguished scientific departments in Iraq and the world in the scientific and academic fields and the service it provides to state institutions and the private sector, bearing in mind the application of international quality standards included in the international standard ISO 9001 for the year 2000 with its subsequent amendments, as well as keeping pace with development. In aspects of the educational, research and service process.
Department Message
The Department of Geology seeks to provide the best scientific services to the community and the petroleum and mineral companies, which exchange interests and benefits with them, by preparing specialized geological cadres and accurately diagnosing their current and future problems and achieving an effective and efficient response to these needs by ensuring the quality of all practices, and using the following means:
A. Improving the performance of teaching and support staff through participation in specialized and advanced training and development courses inside and outside the country.
B. Preparing scientific and teaching plans that guarantee better university performance.
C. The participation of all teaching staff, assistant staff and students in decisions and treatments that contribute to improving and developing the educational process.
D. Develop a comprehensive plan that ensures continuous development in curricula and teaching methods that make the student able to enter the labor market with ease and obtain the satisfaction of stakeholders.
Department Goals
The Department of Geology aims to:-
a. Preparing and graduating qualified cadres to work in the various fields of geology, including: petroleum geology, geology of water, natural and mineral resources, and geotechnical and environmental problems.
B . Conducting academic and applied scientific research in order to gain a broader understanding of the geology of the region and develop appropriate solutions to the problems of public and private sector institutions.